BASE PROTECTION INVOLVED FOR SUPPORTING THE CHILDREN OF THE "PICCOLO PRINCIPE DAY CENTER" MANAGED BY THE INTERNATIONAL ASSOCIATION FOR SOLIDARITY (SHIS).
The association will receive a check for 17 thousand euros
as donation of Base Protection employees.
The International Association for Solidarity (SHIS) created in Tirana (Kombinat area) since 2005 works with the aim of helping vulnerable children in their cognitive, physical, psychological, and social development. It concerns children with learning difficulties offering them a program to implement extracurricular support and family strengthening activities. The sum was collected by Base Protection in the aftermath of the tragic earthquake that struck Albania on November 26, 2019. For Christmas, the employees of the company decided to give up the company gift to donate the amount to those who, after the seismic event, was experiencing serious difficulties.
Due to the Covid this noble intention has been frozen for almost two years. Meanwhile, the company has done research and obtained information on the real and most urgent critical issues on which it can intervene with its own support.
The SHIS association, a non-profit organization founded in 1998, works in partnership with the AVSI Foundation active in 38 countries including Italy.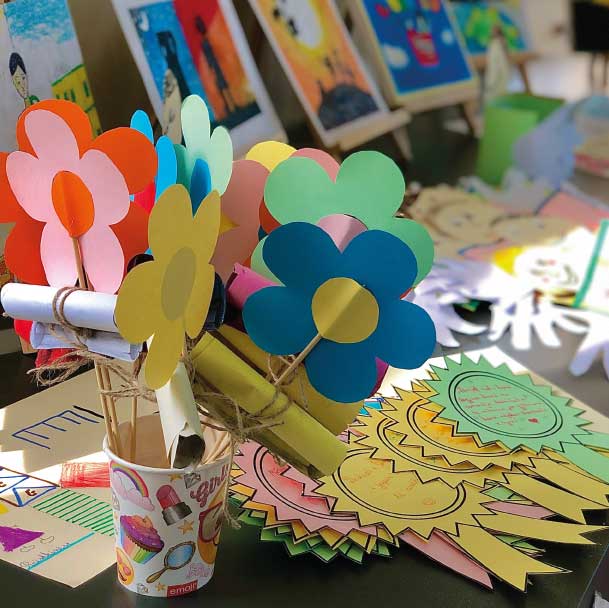 "The future of children – says Daniela Stolfi, General Manager of Base Protection – depends on today's adults. The quality of their life depends on our actions, on the decisions we make today. We all want our children to be able to live in a better world. We have chosen to devote our attention to this group of children who live in the suburbs of Tirana in disastrous conditions. In 2022 Tirana will be the European Youth Capital. We like to imagine that our support for SHIS can contribute to the training of young people who can help this country to which we are really connected. Our production center is near Tirana. It is a state-of-the-art plant, with all the technological equipment necessary to ensure efficiency and safety at work, in which we offer a quality of work organization that meets the same standards as we have in Italy. We like to think that our future collaborators and managers can grow up among those children".
During the donation formalization ceremony, in the presence of SHIS President Eni Rika, the discussion was also about future collaborations between Base Protection and SHIS. We are thinking of organizing training courses about safety in the workplace. The goal is to create a safety culture that, starting with children, can involve their parents, inviting them to use the necessary and specific safety devices for their work activities.